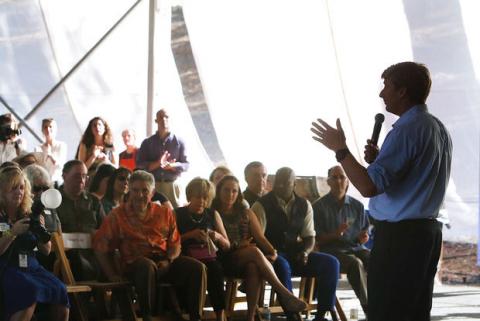 Dr. Geoff Manley was the keynote speaker at the Music Festival for Brain Health at the Staglin Family Vinyard in Napa Valley. Money raised during the event supports IMHRO (One Mind Institute), which seeks to pay for innovative research to better diagnose, treat, prevent and ultimately cure psychiatric diseases. The Staglins founded One Mind, a network within IMHRO, to help connect researchers so that they can share their findings and collaborate to develop new, more successful brain health treatments.
Check out a video recap of the event here!
For coverage from the Napa Valley Register click here.